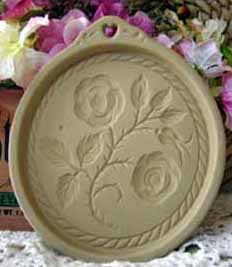 Cookie Molds introduced in 1991:
AFA No. 1 Prairie Flowers, AFA No. 2 Meadowlark, AFA No. 3 Briar Rose, AFA No. 4 Suffolk Sheep, AFA No. 5 Pennsylvania Heart, AFA No. 6 Shaker Tree, Cat and the Fiddle, Nutcracker, Renaissance Angel, Santa with Tree*
*All molds from 1991 may not be represented here. These pictures are for visual information only.